Our fleet of Brokk machines range in size from 1 tonne to 4 tonne, covering a range of applications. These machines are state of the art in terms of both their compact design and heavy duty capacity. When it comes to working in confined spaces they are small and agile enough to get into tight spots, and powerful enough to take on many alteration jobs.
Our Brokk machines can be equipped with a range of attachments depending on the job at hand. These machines are operated via wireless remote control, so that the operator can use them from a safe distance, allowing for a 360 degree view of the working environment.
The Brokk machines have the added advantage of running on electricity which removes any risk of hazardous fumes, making them ideal for confined and closed spaces. Another benefit of being electric powered is the reduced noise generated by the machines.
Contact us to find out more about our services and to get a quote.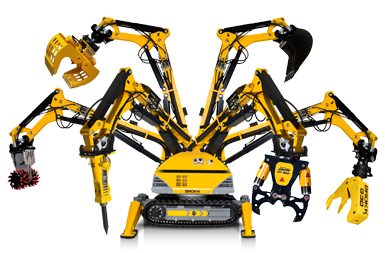 Brokk Machine
The Brokk is a flexible all rounder that is suitable for many alteration jobs.
Remote-controlled, the Brokk is ideal for refurbishment work as it can fit through a standard doorway and can track up and down stairwells.